"……and commodity trading"
All'interno del processo di diversificazione intrapreso dal network,
negli ultimi anni abbiamo acquisito partecipazioni nelle due seguenti società di trading:
cauvin metals
LEADING GLOBAL METAL TRADER
Avendo acquisito una quota minoritaria di Cauvin Metals , dal 2015 siamo orgogliosi partner del Gruppo Cauvin.
Cauvin Metals è il principale trader italiano di metalli non ferrosi con volumi di circa 130.000 tons/anno tra alluminio primario, leghe di alluminio primario, piombo e zinco.
Attiva in Italia, Europa, Nord Africa e Centro America, cura tutte le fasi del trading: dal sourcing alla logistica, dalla finanza all'hedging sul London Metal Exchange.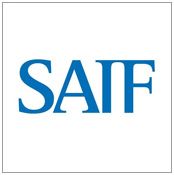 saif
WORLDWIDE TRADING AND LOGISTIC FROM PETCOKE TO BIOMASS
Insieme al nostro partner Cauvin Metals, ad inizio 2018, abbiamo acquisito il controllo della società Saif Spa e della sua controllata turca Saif Enerji.
Saif, fondata nel 1982, opera nel settore trading di prodotti petroliferi (petcoke, carbone e antracite), combustibili alternativi e biomasse.
Alla tradizionale attività di trading su questi prodotti con clienti in Europa, Africa, Nord/Sud America e Asia, su circa la metà dei volumi Saif affianca tutta la gestione della logistica con stoccaggio e distribuzione sia via terra che e via mare sino all'utilizzatore finale.